CALL NOW: CESN TV REPAIR 0208 337 8000      

Samsung TV repair

We repair all brands and sizes of LED, LCD & Plasma Televisions as well as DVD/VHS devices, check our Products Serviced page.
Whether it be Samsung TV, LG TV, Sony TV, Panasonic TV, Toshiba TV, any Vestel brand or even it be Pioneer plasma TVs. That said, we do not stop at televisions. We also repair audio equipment and DVD players. We also provide first time setup service for your TV and DVD equipment.
Fill in the enquiry form below for us to call you back:
[wpforms id="315″]
Call us on 0208 337 8000 for the repair of your television with peace of mind or email us at info@cesn.co.uk
Phone Lines are open
Mondays to Saturdays 8am till 6pm
Workshop hours vary but we welcome all customers Mondays to Fridays 8am till 4pm.
Our Coverage Area spans from the whole of the London region as well as its vicinity. We cover Surrey, Kent, Bedfordshire, Essex, Sussex, etc. Just call us today quoting your postcode and we will book you in for the next available day.
[site_reviews_summary hide="summary"]
Check our terms of service here
Check our trade services for competitive service to your clients.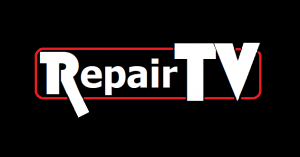 television repairs, london tv repair, tv repair company, repair my tv, tv shops near me, tv repairs near me, home tv repair, home television repair, london television repair, london tv repair, TV Repair , television repair , samsung tv repair, tv repairs, lg tv repairs, tv engineer, led tv repair, samsung led tv repair, lg led tv repair, panasonic led tv repair, TV repair services | Samsung TV repair | LG TV repair | Panasonic TV repair | Sony TV repair | Toshiba TV repair | London TV repair | LED TV repair | Home TV repair | LCD TV repair | Plasma TV repair | TV repairs near me | TV repair near me | bedford tv repair | London city tv repair | Kent tv repair | southampton tv repair | Portsmouth tv repair | brighton tv repair | harrow tv repair | hayes Tv repair | sutton TV repair | morden TV repair | mitcham TV repair | weybridge TV repair | kingston TV repair | epsom TV repair | croydon TV repair | leatherhead TV repair | surrey TV repair | guildford TV repair | bromley TV repair | dulwich TV repair | sidcup TV repair | richmond TV repair | hounslow TV repair | wembley TV repair | southall TV repair | greenford TV repair | wimbeldon TV repair | dagenham TV repair | grays TV repair | dartford TV repair | ilford TV repair | north london TV repair | east london TV repair | west london TV repair | stratford TV repair | barking TV repair | romford TV repair | barking TV repair | brentwood TV repair | purley TV repair | reigate TV repair | tadworth TV repair | chessington TV repair | woking TV repair | cobham TV repair | chertsey TV repair | twickenham TV repair | uxbridge TV repair | pinner TV repair | ruislip TV repair | edgware TV repair | watford TV repair | barnet TV repair | enfield TV repair |